Coming this Fall….
presents
George Dunbar:
Mining the Surfaces
From the award-winning executive producers of the documentaries Fats Domino –Walkin' Back to New Orleans and A Tribute to Toussaint comes the latest documentary by WLAE-TV and LAE Productions.
For those who know the artist and his work, this name brings a career, a work ethic, a personality, a journey into vivid focus.
Like his art, George Dunbar is a gift to the world of beauty he inhabits. Across the decades he has been in constant motion, and like the landscape he lives and works within, his work, his style, have ever ebbed and flowed in a myriad of directions. His works have been called sumptuous, vigorous, immaculate, and an effort toward perfection.
From the early days of Abstract Expressionism in New York, working with giants like Franz Kline and Willem de Kooning, showing with the former, his body of work has run like a river through the varied series and mediums over time. The sculptural and gilded forms he is known for take on a refined ethos with a sublime weightiness and permanence. The precise, architectural, if not liturgical works of scale, from the "Coin" series, are both modern, and convey a profound history the viewer "knows".
George Dunbar's love of New Orleans, his inspiration derived from the landscape here, his place in the rise of modern and contemporary art in the area, and his rare approachability as an artist of voluminous contribution, are the substance of this long overdue documentary on the man and his work.
Collectors cannot get enough of him or his work; some have entire homes filled with only his work, the varied series across the decades. To speak with him, it is immediately clear, "the work is the thing." For Dunbar the calling to art is about the art, with no regard to the misappropriated and all too common search for fame and recognition. He has indeed received his fair share of renown, among collectors, museums, institutions, and beyond,yet, the everyday pursuit of the art still drives him, now into his 90s. He has outlived so many artists of his time, and no doubt, his art will live on in the future, receiving an ever growing sense of appreciation and passionate pursuit.
We could not be more honored and pleased to bring the story of George Dunbar to viewers near and far.
Click on the brochure to learn more.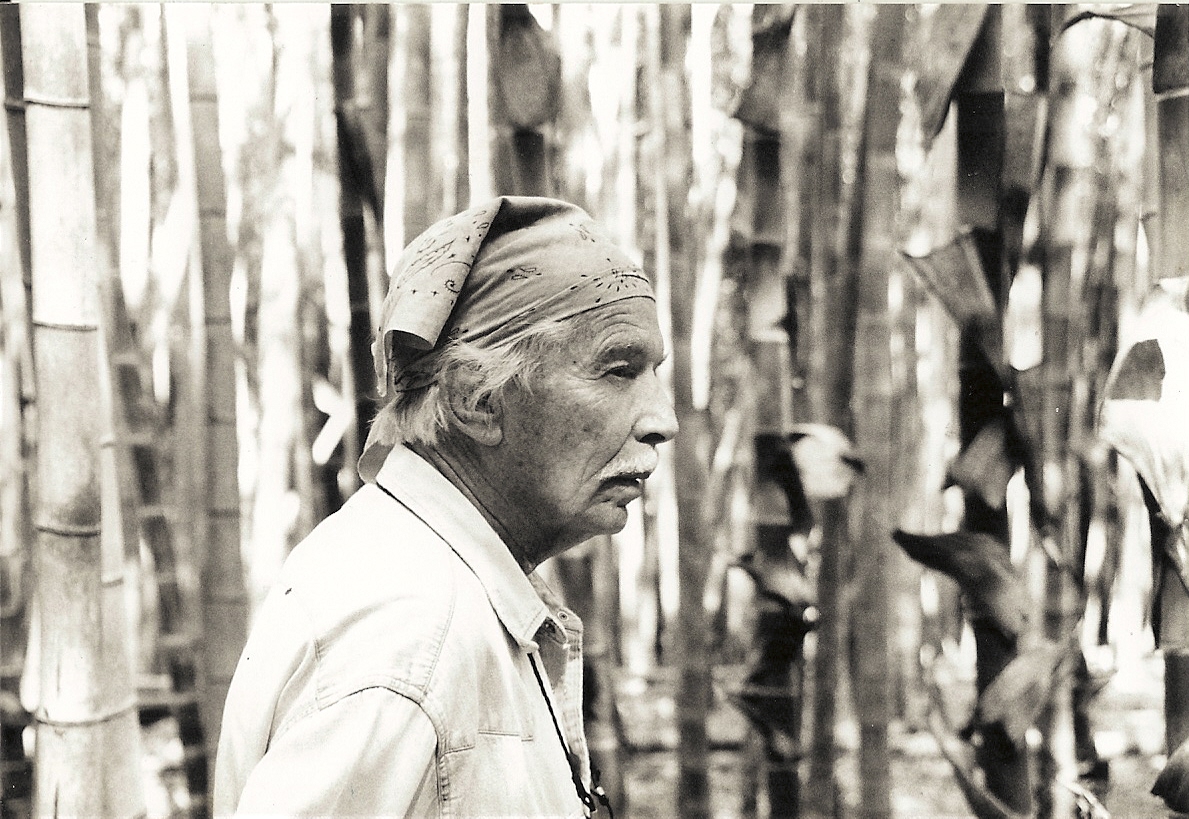 To contribute to this anchor project in our new Arts Series Documentary focus, contact:
Bruce Smith
WLAE-TV Director of Legacy Projects
985.302.2053
Thank you for your support!

Your investment in the project is TAX DEDUCTIBLE, as WLAE is a non-profit 501(c)(3) organization: Educational Broadcasting Foundation, Inc., d.b.a. WLAE-TV, Tax ID 72-0920100.