In Memory of Father Tom Chambers

(1934 - 2018)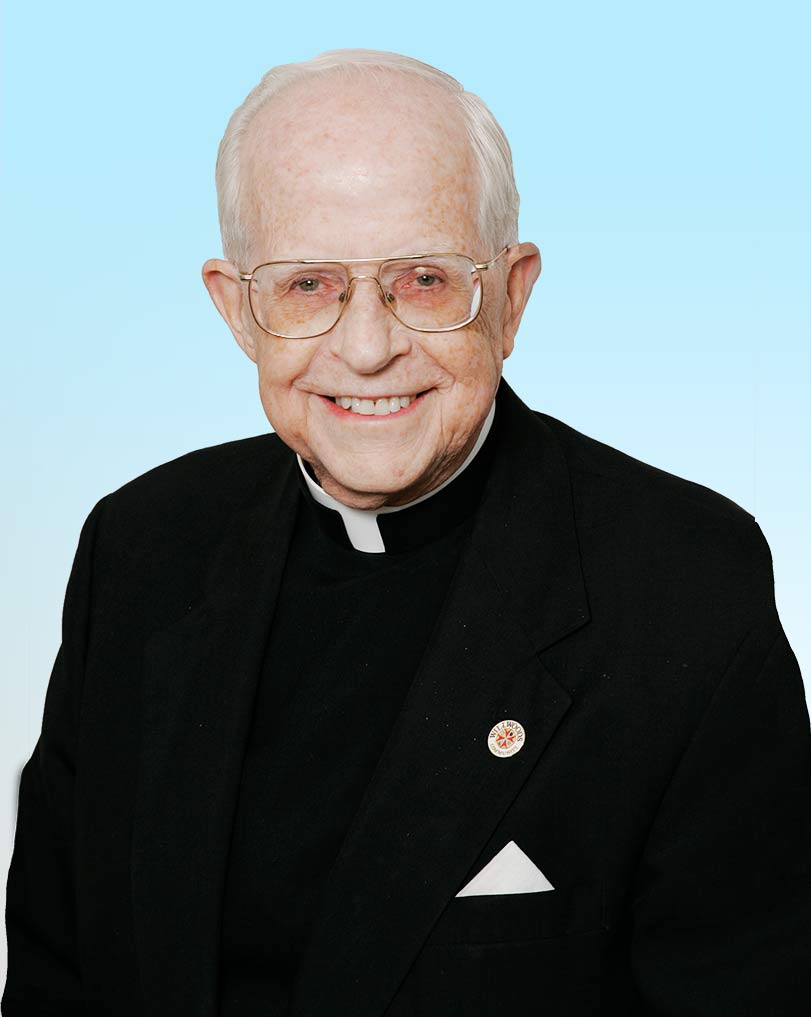 WLAE-TV is saddened to announce the passing of our former President, Father Thomas E. Chambers, who at 83 years old died peacefully on January 2, 2018 in Notre Dame, IN. Fr. Tom was a Member of the Congregation of Holy Cross for 56 years. A memorial Mass was celebrated at a packed St. Stephen Church in New Orleans on Friday, January 12.
Fr. Tom began his work as a Catholic educator as Vice President for Student Affairs at the University of Notre Dame. Following that appointment, he served as Vice-President for Academic Affairs at Ursuline College of Cleveland, Ohio for 11 years. In 1987, he moved to New Orleans to serve as President of Our Lady Of Holy Cross College. After retiring in 2003, Fr. Tom became President of Willwoods Community and WLAE-TV. Today, Willwoods provides affordable housing for 1,000 residents throughout metro New Orleans, offers married couples retreats and reaches thousands of viewers of the Daily Mass from St. Louis Cathedral via TheDailyMass.com. WLAE, New Orleans Public Television is an award-winning broadcaster serving Southeast Louisiana. Father Tom's kindness and love for everyone and everything in life can be summed up by his joyful observation, "All this and heaven too!"
If you'd like to honor Fr. Tom by supporting the work of WLAE-TV, we are gratefully accepting donations of any amount. Checks should be made payable to WLAE-TV with "In memory of Fr. Tom" in the memo field. Mail to WLAE-TV, PO Box 792497, New Orleans, LA 70179-2497. To make a donation by credit card call Helen Sigur at 504-830-3717. God bless you for your prayers and support.