Alabama – Hymns & Gospel Favorites
Thursday, April 18th at 8:00pm
Alabama, one of the most acclaimed country bands of all time, celebrate their love for gospel music.
Life of Jesus Christ 2019
Sunday, April 21st at 7:00pm
The story of Jesus Christ unfolds with compelling storytelling and spectacular musical performances.
Ric Edelman's Mind Over Money
Thursday, April 25th at 8:00pm
Financial Advisor Ric Edelman shows viewers how their emotions can sabotage their financial security.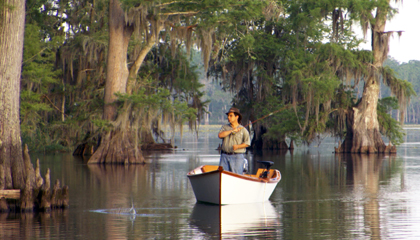 Native Waters: A Chitimacha Recollection

Tuesday, April 30th at 7:30pm

This Louisiana film journey's into sacred places of the Atchafalaya Basin to explore the heart of Chitimacha identity.